SCALUE® Procurement Analytics is listed in the SAP® Store.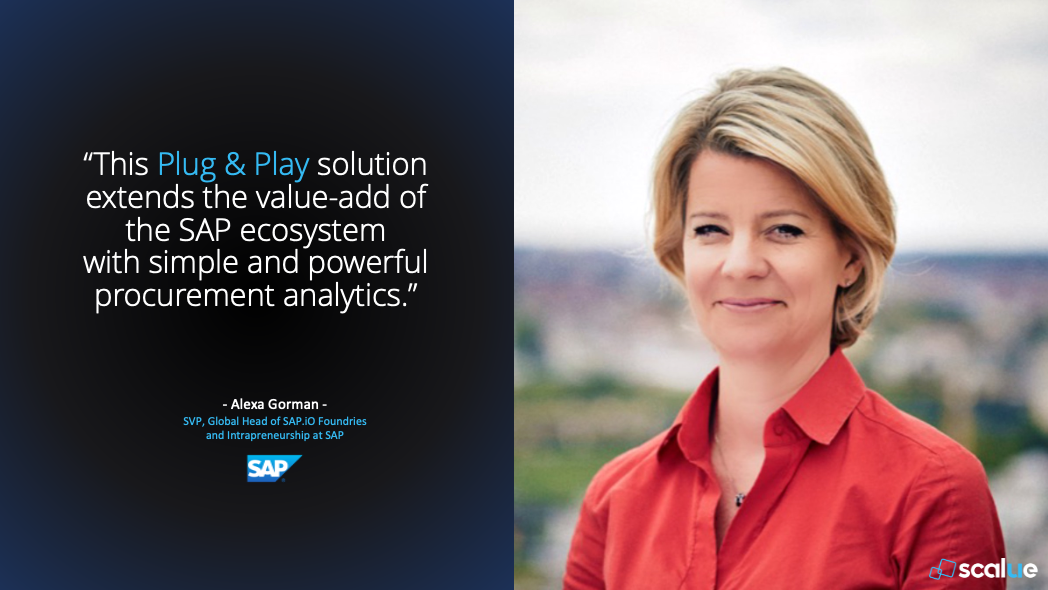 With the great support of the SAP.iO team, we were able to build a powerful API for our Plug & Play SaaS solution.
"We are delighted about the positive feedback from SAP and are proud to present the statement of Alexa Gorman, SVP, Global Head of SAP.iO Foundries and Intrapreneurship at SAP on SCALUE®." - Thomas Teichmann, Co-Founder SCALUE GmbH
"What an outstanding accolade from the worlds leading ERP System producer SAP for SCALUE. SAP confirms that #SCALUE is enhancing the value-add of SAP and SAP Ariba with a simple plug & play solution for financial and procurement data analytics. I could not agree more! - Dr. Ulrich Piepel, Advisory Board SCALUE GmbH

How SCALUE can help you? Schedule a free demo now!
Learn more on our blog: Get More Insights
Follow us on LinkedIn: Get more Content