We are proud to have found Gregor van Ackeren, an experienced purchasing professional, as a SCALUE® supporter.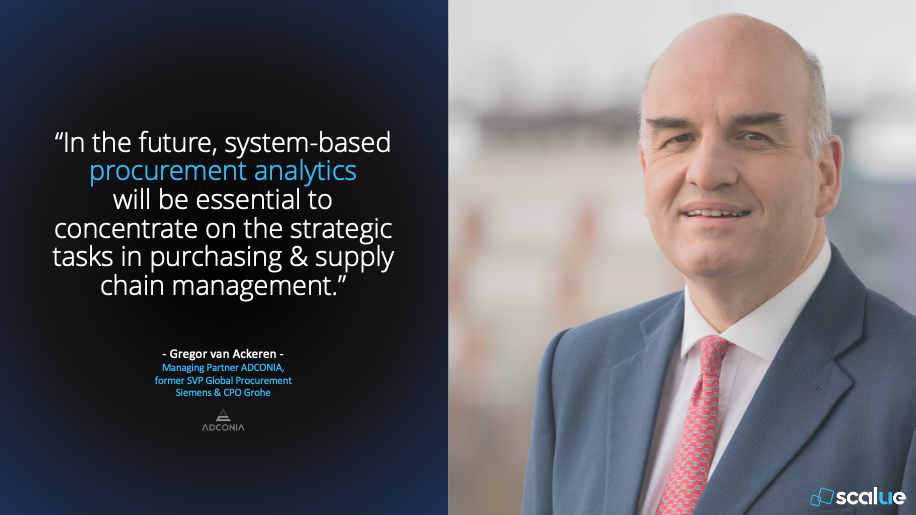 Since 1995, he has focused on company-wide organizational structures, M&A, creating transparency in value chains, purchasing & supply chain.
His company ADCONIA is a consultancy specialized in purchasing and supply chain management, focusing on value creation and cost management processes.
Please read Partnership Announcement SCALUE x ADCONIA