AluKönigStahl is a supplier of the highest quality aluminium, steel and plastic systems as well as components for the realisation of contemporary, energy-efficient architecture and thus supports the implementation of sustainable building concepts. The distribution of well-known brands ensures a high-quality product range that is subject to constant optimisation and progressive adaptation to architectural trends and building regulations.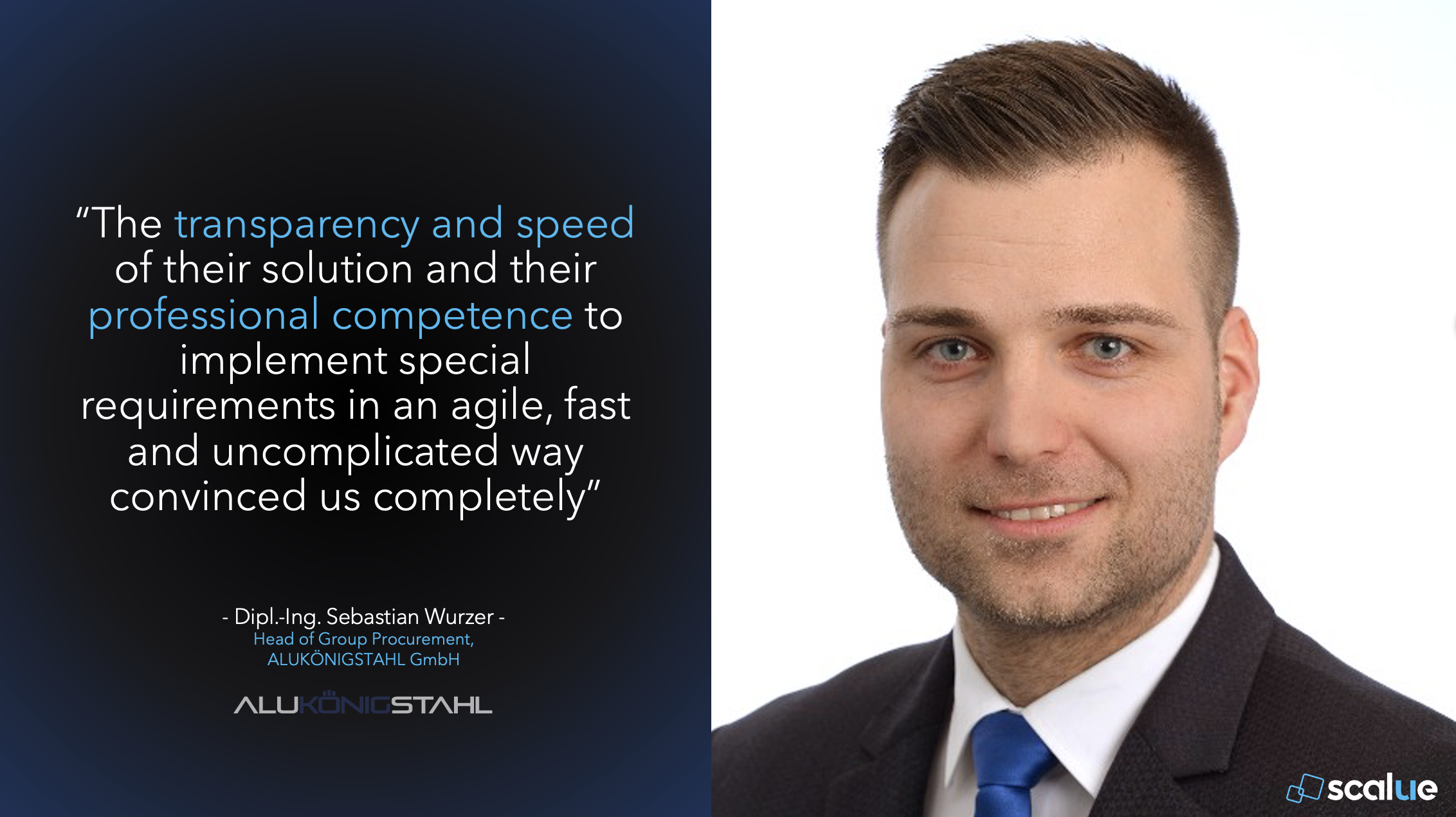 For over 60 years, AluKönigStahl have had an alliance with the two leading international system manufacturers: Schüco, world market leader in aluminium systems and expert in PVC-U systems. And Jansen, specialist in steel profile systems. This cooperation and the innovative product developments led AluKönigStahl to technology and market leadership.
In the field of steel and bridge construction, mechanical and plant engineering as well as vehicle and ship construction, the company offers hot- and cold-finished hollow steel sections, shaped tubes and round tubes under the quality brand RHS.
Thanks to Sebastian Wurzer, Head of Group Procurement at ALUKÖNIGSTAHL GmbH for your statement!

How SCALUE can help you? Schedule a free demo now!
Learn more on our blog: Get More Insights
Follow us on LinkedIn: Get more Content