We are very excited to announce that SCALUE is part of the PwC Scale program.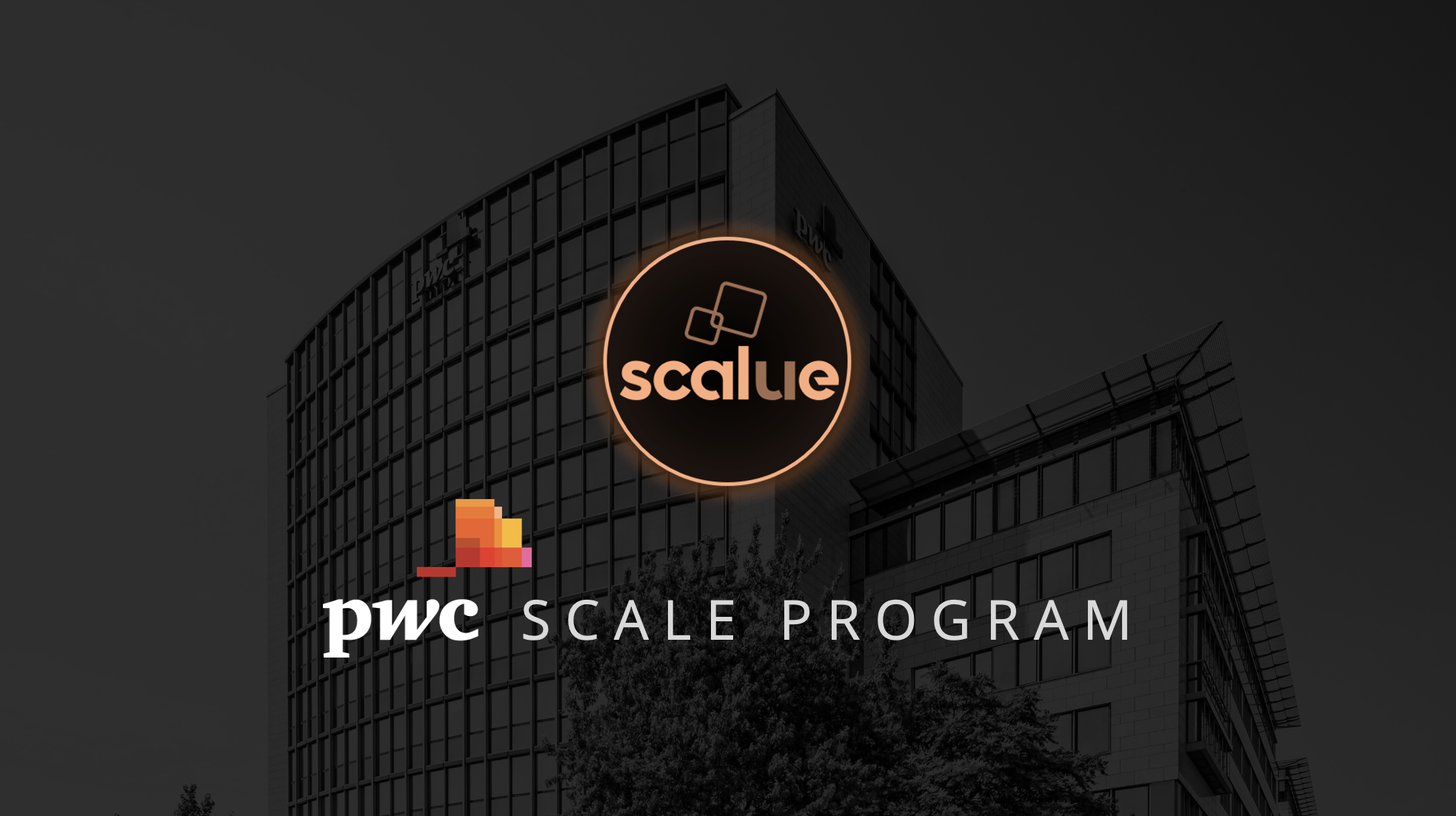 "Mit PwC werden wir an unserem brandneuen Produkt arbeiten, um das nächste Level zu erreichen. Bleiben Sie dran!" - Thomas Teichmann, Co-Founder SCALUE GmbH
"We look forward to the coming weeks with exciting insights in the form of #InsightSessions, #Masterclasses and lots of #Inspiration! #Letsdoit!" - Christoph Haß, Prokurist & Co-Leader Startups at PwC
About PwC Scale
Through the PwC scale program, we bring the startup ecosystem together and create a platform for exchange between startups, corporates and strategic investors.
PwC Scale is the accelerator for startups that are striving for growth, looking for technical support and access to markets, customers and investors - this applies to startups from various industries and growth phases.