On August 17, 2023, we had the pleasure of participating in the 'Digital Demo Day 2023,' organized by digiHub.
The 'Digital Demo Day 2023' was an embodiment of the fusion of innovation and collaboration. In a serene and professional atmosphere, participants had the opportunity to immerse themselves in the world of emerging technologies.
We were invited by the CGI Unicorn Academy to showcase ourselves at their booth. Alongside seven other startups, the focus was on demonstrating our commitment to an innovative future.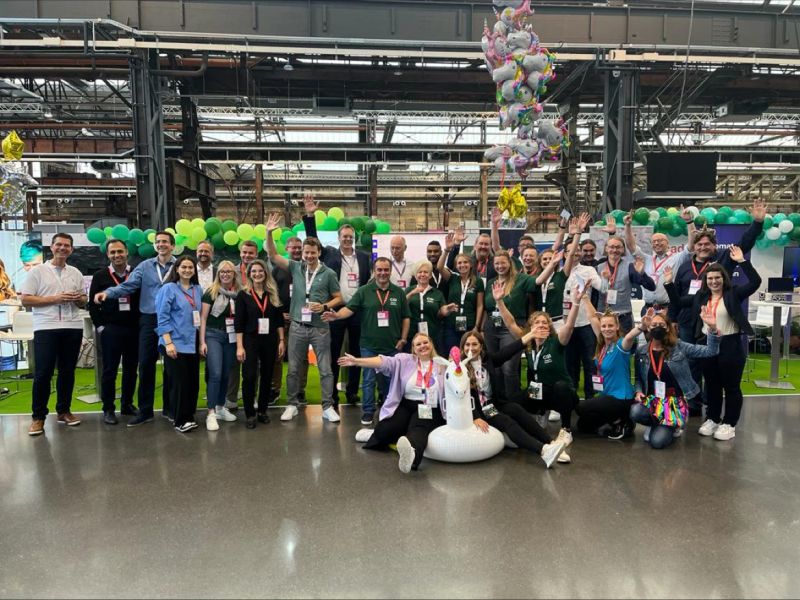 The theme of the startup area was "Guiding through the Jungle of Innovation." The backdrop that the CGI Unicorn Academy had set up provided the perfect setting for this theme.
We were able to follow some exciting guided tours and proudly showcase our pioneering solution, which successfully navigates through the ever-changing jungle of shopping data.
The conversations and interactions at our booth conveyed our efforts to provide tailored solutions for the needs of medium-sized businesses. Through our expertise, technological know-how, and data-driven analysis, we offered insights into the value our solution brings to today's business world. Our discussions with the visitors allowed us to answer questions, discuss industry trends, and share our vision for the future of shopping.
Thank you, CGI, for the invitation, and also to Andrea Grad and Laura Hinz for the excellent support before and during the event.
How SCALUE can help you? Schedule a free demo now!
Learn more on our blog: Get More Insights
Follow us on LinkedIn: Get more Content