We are proud to be awarded by Gartner® as a Cool Vendor 2020!
"SCALUE® takes a static data cube into real-time analytics and opportunity assessment through its SpendFLOW module, which provides details into deep spend analysis. It also offers tangible and actionable proposals to establish project-based sourcing initiatives. The user interface is simply built, encouraging easy dashboard setup and software implementation. This vendor is a good choice for a variety of procurement leaders and technology leaders that have responsibility for cost optimization and savings, as well as companies with high-volume, high-velocity supply chains."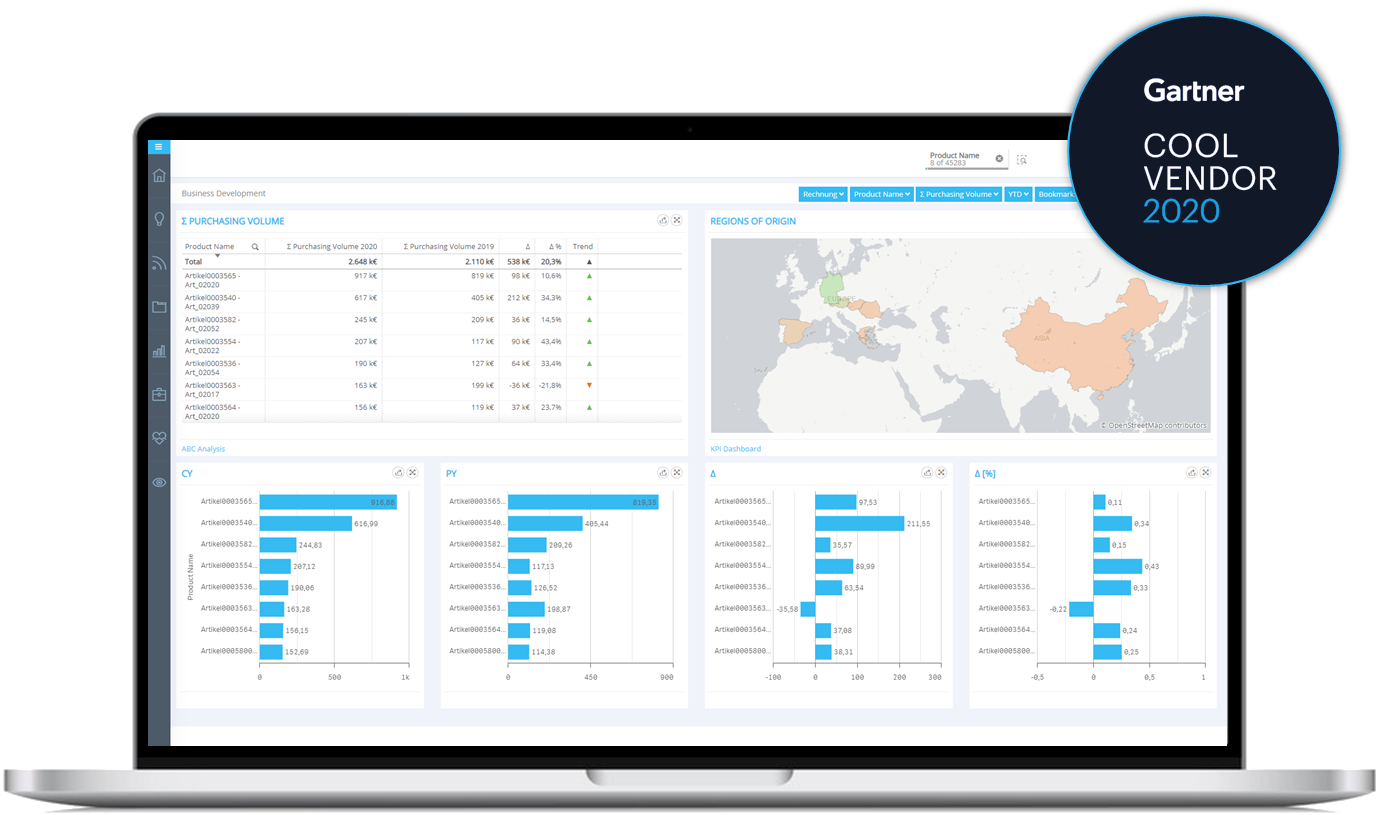 Gartner's newest research highlights four 2020 Cool Vendors in Sourcing and Procurement for Supply Chain that offer innovative alternatives in the marketplace.
Analyst house Gartner, Inc. has released its newest research highlighting four emerging solution providers that manufacturing and supply leaders should consider as compliments, additions, or potential replacements for their existing architectures. The 2020 Cool Vendors in Sourcing and Procurement for Supply Chain report features information on startups that offer some disruptive capability or opportunity not common to the marketplace. Gartner analysts Koray Kose, William McNeill, and Miguel Cossio compiled the materials for this report.
Solutions Review's editors have read the complete report, which is available here, and want to take the opportunity to provide a brief, independent introduction to each of the cool vendors listed. Though Gartner's process for selecting Cool Vendors is somewhat mysterious, we believe our unique view of the space can help you to better understand how these analytics solutions will fit into the marketplace as time goes on.